CW-X
Japan's Wacoal Corp, is an intimate apparel manufactirer that is one of the world's largest, they make clothing using their deep understanding of the human body. They use their scientific expertise of the human body and their experience in complex manufacturing and design of athletic apparel, the company entered the peformance sports market in 1991 Japan with the CW-X® Performance Conditioning Wear line. The company that markets CW-X in the United States is known as Wacoal Sports Science Corp.
The CW-X brand, the world's first anatomically-engineered high performance sports apparel.
CW-X is really well know for their conditioning tights, however they have taken their innovative designs and created CW-X running shorts. Their Men's and Women's CW-X running shorts collection are as follows.
For Women the CW-X Stabilyx Ventilator Running Shorts are ideal for runners that like the warm weather with cooling features. There are mesh vents in the thigh area that force hot air out and cooler air to enter, this reduces heat fatigue and improves circulation. Their is a patented Kinesio Support Web™ that uses kinesiology taping methods to create a core support system, that helps the IT band, and hip flexors for better performance and stability. Learn about CW-X shorts for a local retailer.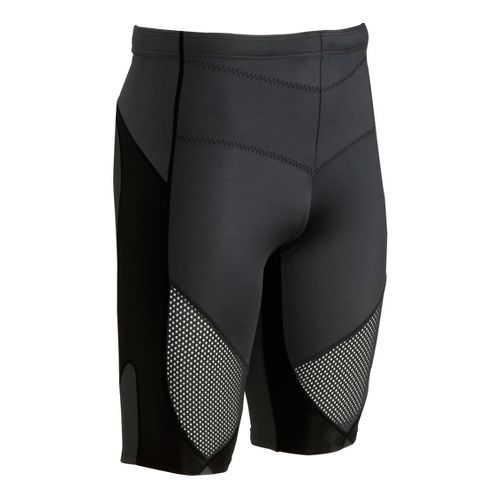 CW-X Men's Running Shorts and TIghts
CW-X Women's Running Shorts and Tights