Under Armour
Under Armour Running Shorts
Under Armour is a publicly trade company that trades under the symbol UA on the NYSE. The are a united states based clothing company that are best recognized for there tighter, form fitting clothing that was really designed to go under athletic apparel.
The business founder Kevin Plank played football for the University of Maryland and got sick of wearing sweat socked tees so he made a tee shirt that had sweat wicking components to it
The company is rapidly growing and continues to expand its product offerings.
Under Armour founder Kevin Plank and co-founder Kip Fulks, a former University of Maryland lacrosse player's started their ventuire from Plank's grandma's basement in Washington, DC.
Under Armour has recently been stepping up their marketing efforts and making some great Under Armour running shorts for avid runners.
On unrelated note, Under Armour has come out with a product in partnership with Bitetech to create sports mouthpieces and moutguards for athletes currently being used by triathletes and runners. If you have used this unique product and you are a runner we want to hear your reviews.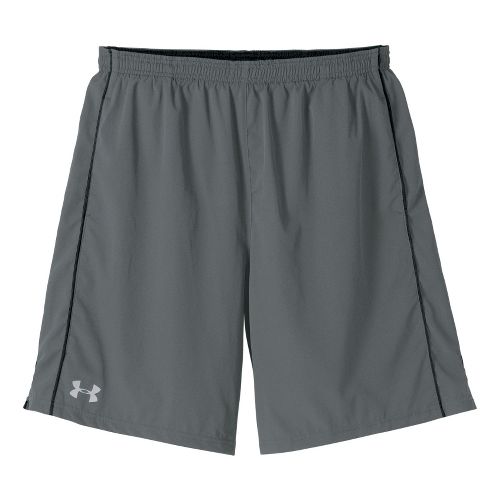 Women's Under Armour Running Shorts
Men's Under Armour Running Shorts