Nike and Adidas are like Coke and Sprite: popular, ubiquitous, and very much indispensable to their respective industries.
Torn between the two brands? We understand – both companies produce top-notch apparel, after all. 
We'll be taking a look at the technology they use, as well as the size of their product range. Also, we'll list some Adidas and Nike running shorts that you may want to check out. 
But before we delve into things proper, here's a short introduction to Nike and Adidas.
Introduction
Juggernauts at the forefront of the sports apparel world, United States company Nike and German brand Adidas are undoubtedly two names synonymous with the word 'sports'. 
Known for their breakthrough technology, these companies have produced innovation after innovation that meshes comfort with performance. 
When it comes to running, what are the necessities that a runner needs? Arguably, the most common piece of apparel use for running is a good pair of running shorts. 
After all, running shorts allow the most amount of movement for our legs. 
Depending on the terrain, certain movements can either help or restrict a person. 
Nike and Adidas have produced running shorts that cater to the needs of different people. The needs of people who run for a hobby, for example, are different from those who run professionally. 
Let's take a look at both brands, and see what each of them has to offer.
1. Technology
Nike
Nike has a wide range of performance apparel that caters to runners.
At the forefront of Nike's apparel technology is the Dri-Fit system, which allows the body to better cool down by moving sweat away from the body. 
This results in better performance, especially in harsh weather conditions.
Usually intertwined with the Dri-Fit system, Nike's Dry fabric technology allows a more casual feeling mixed in with maximum performance. This innovation in performance fabrics prioritizes comfort and ensures that you stay dry.
Adidas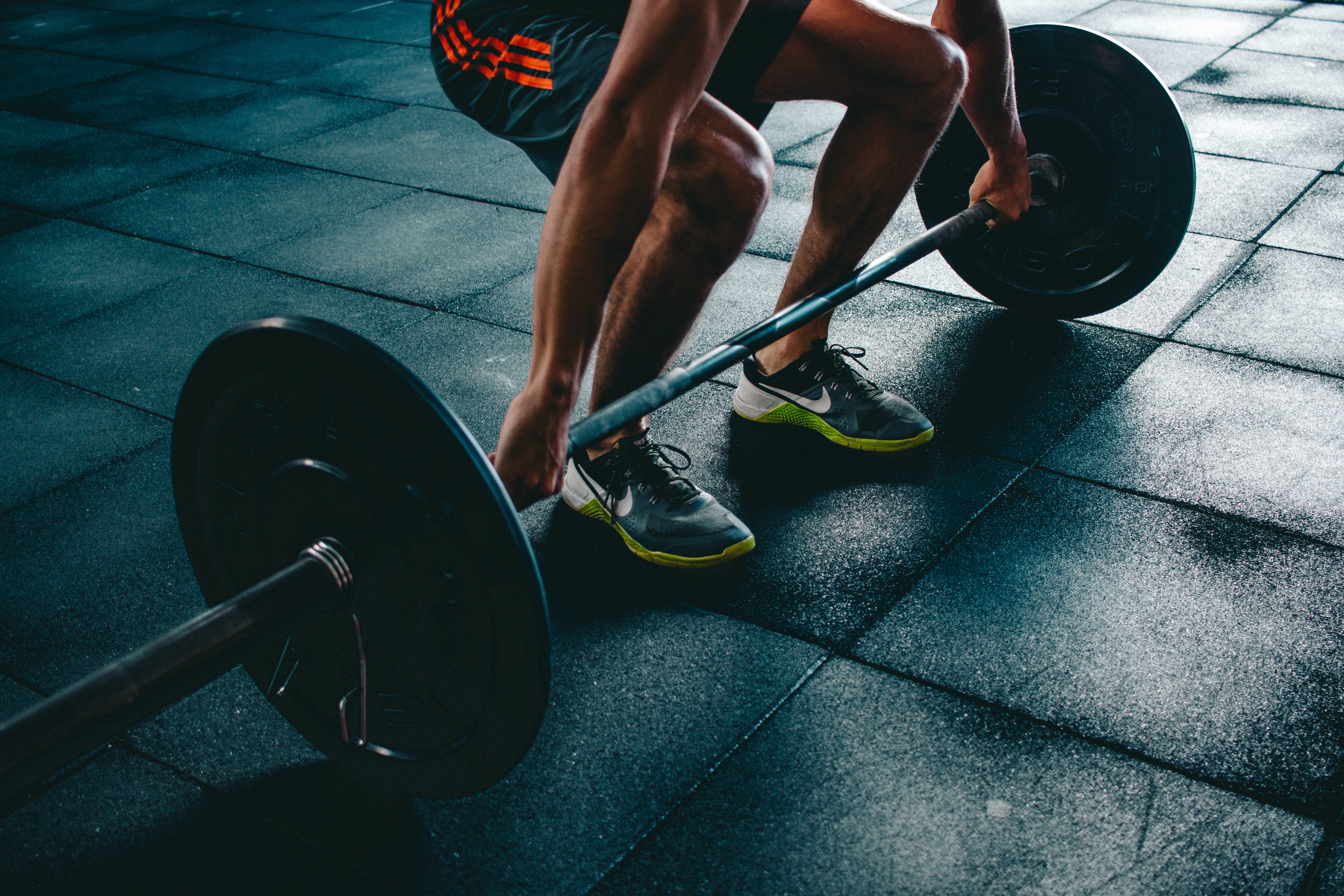 German performance apparel giant Adidas can be considered as Nike's equal in almost all aspects. Known for being innovative, Adidas continues to produce groundbreaking technology that rivals anything the American brand can offer.
Climacool technology is Adidas' answer to Nike's Dri-Fit tech. The technology aims to cool down people when they run or while playing other sports. 
Keeping a person dry is another feature of Climacool. Having wet apparel can weigh you down eventually.
Apart from Climacool, Adidas has also created the Climalite technology that gives a more comfortable feel while enabling optimal performance. This is directly comparable to Nike's Dry fabric as it caters more to both comfort and performance needs.
2. Product Range
Nike
Nike has a wide array of running shorts that cater to the different needs of runners. Their product range covers apparel for both men and women as well as ones for unisex use. 
Aside from the needs of different genders, Nike also offers apparel based on the feel you want while running.
As stated earlier in this article, Nike makes use of its Dri-Fit technology for the majority of their running shorts as well as other lines. Dri-Fit products range from UV to Body Mapping to Pro products.
Nike also has started incorporating its Flex technology into running shorts and other apparel. The fabric is stretchier compared to other known compositions that Nike is using.
If you want a more durable product, Nike's Tempo line might just be for you. Not only are they durable; they are also more affordable than other options listed in this article.
Nike also offers running shorts for plus-size runners, and ensures their comfort while running. 
Lastly, their Tech line aims to implement the latest breakthrough in performance fabrics without compromising on aesthetics. 
Its emphasis on performance and style makes Tech products a comfortable choice for essentially any time of the day. 
Adidas
On the other side of the coin, Adidas also offers running shorts that cater to whatever your body needs. The majority of their lines are available for all genders.
In need of a more secure fit on your waist while having maximum movement as it reaches the knees? Adidas has an Own the Run line that you should check out. Suitable for medium distance running and short bursts, this line is also great for people who run for fun.
Adidas also has the Marathon 20 line which caters to long-distance runners. The materials used in this line are more durable which is a necessity when you are running as part of your lifestyle.
When it comes to harsher conditions, Adidas' Supernova line is the answer. These products maximize the Climalite tech, that allows better airflow for your body while it is at work.
3. Best Products
Nike
1. Nike Women's Dri-Fit Tempo Track 3.5 Shorts
A member from the Tempo line, here's a great pick for the ladies. 
The Dri-Fit Tempo Track 3.5 is made of 100% polyester. This pair of shorts is especially great for medium to long-distance runs, as the Dri-Fit technology helps to cool you down.
Available in multiple color combinations, not only is the 3.5 functional, but stylish as well. 
2. Nike Men's Flex Stride 7 In 2-in-1 Running Shorts
Made from 100% cotton, these shorts offer comfort and maximum flexibility. The Nike Men's Flex Stride shorts feature inner shorts that give you extra security.
In addition, these pair of shorts feature reflective bars on both sides, aiding you when running in low-light areas.
With this feature in place, your safety is practically guaranteed: never worry about running at night or during early morning again.
Adidas
1. Adidas Own The Run Men's Shorts
Made from recycled materials, this pair of shorts features a mesh inner brief for maximum breathability. Adidas' Own The Run shorts are a perfect pair for guys who want a secure fit when running. Seams also hide pockets, which are handy for you to keep your music player in.
Making use of Adidas' Climacool technology, this pair of shorts can keep you cool when running long distances. Own The Run shorts are available at different sizes and you can take a look at them by clicking here.
2. Adidas M20 Women's Shorts
Featuring high seams that allow for maximum movement for your legs. The Adidas M20 shorts make use of durable materials that are perfect for long-distance runners. For added security, these shorts also feature inner briefs.
The M20 shorts come in different sizes as well as multiple color variations. Check those out as well!
4. Factors To Consider
Both brands offer numerous series/lines, that are bound to suit any preferences you may have. 
The best way to know what is better for you is to check out the brands and products for yourselves. Reading online about the different technologies used by these companies can be a big help when choosing brands.
Budget
Another thing you might want to consider is your budget. Sure, you want the best pair of running shorts… But what if the ones you want fall outside your budget? At times like those, you might want to consider other offerings available.
Nike and Adidas offer products for budgets of every kind. A word of caution though: running shorts with the latest fabric technology will cost more compared to other variations. 
Purpose
Then, you also have to consider the purpose of buying Adidas or Nike running shorts. Do you run marathons regularly, or are you more of a casual runner? 
Sometimes, you might buy a pair of shorts that might be top of the line when it comes to technology… but ends up collecting dust at the back of your cupboard. 
5. Final Verdict: Nike Vs. Adidas
So, the question again: which brand is better – Nike or Adidas? 
These two brands are neck and neck when it comes to global appeal and technological innovation. 
The majority of their implemented technologies are fairly similar to each other, which makes choosing a pair of running shorts harder. 
As a runner, you may find that a loose fit suits you best. Another individual, however, might prefer running shorts that have slim or skinny fits.
Runner A may value performance over comfort, whereas another runner – say, Runner B –  might prioritize durability over style. 
TL:DR; it boils down to your personal preferences.The best brand is the one that suits both your lifestyle needs and budget.