Lululemon is a brand known for its wide range of apparel catered to the athletic crowd.
The brand designs different types of clothing for various indoor or outdoor activities like running, cycling, hiking, or training. Whatever your athletic endeavors are, Lululemon has something for you.
Aside from its popular yoga pants, Lululemon also boasts its reliable line of running shorts for both men and women.
Here's a review of the best Lululemon running shorts available in their shops.
1. Hotty Hot Shorts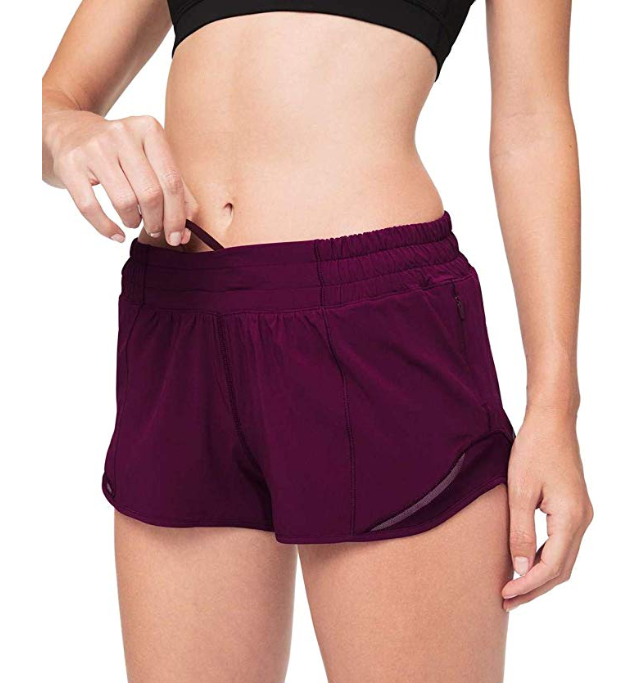 The Hotty Hot shorts are designed with a four-way stretch and a continuous internal drawcord. It makes the shorts completely flexible while keeping them in place.
The wide elastic waistband stretches a lot so you needn't worry about getting marks on your tummy. The Hotty Hot shorts also have a larger leg opening giving you enough freedom to move.
Its sweat-wicking Swift fabric is lightweight, breathable, and has a super-soft lining. There's even a secret liner pocket to keep your essential stuff. Specifically designed for running, these pair of shorts come with reflective details for visibility in low light.
2. Before Dawn Run Short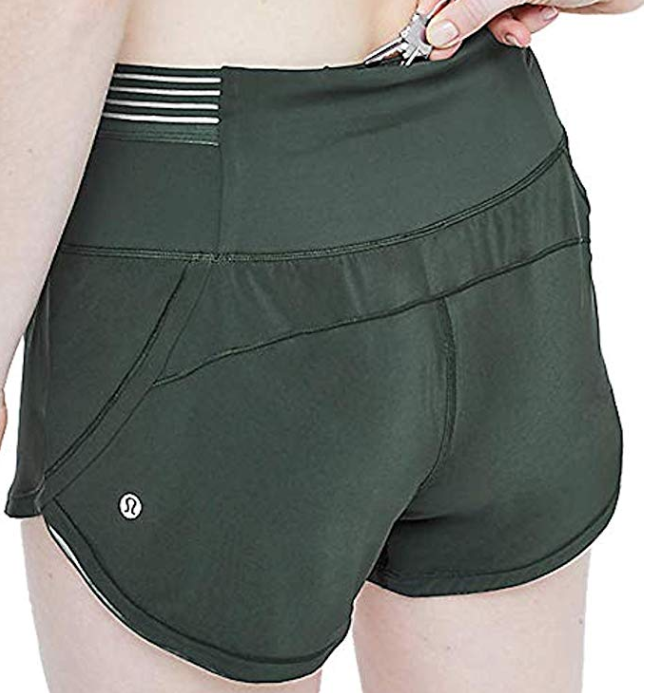 This pair of high-rise running shorts are not only great for running – they're perfect for other intense workouts as well.
The high cut found on the side of this pair makes your legs appear slimmer. At the back, you will also find a zipperless pocket to stash your essentials. The Tracker Short's Swift fabric is a four-way stretch that has a comfortable and lightweight waistband.
Check the latest price and Read more reviews here.
3. Speed Up Shorts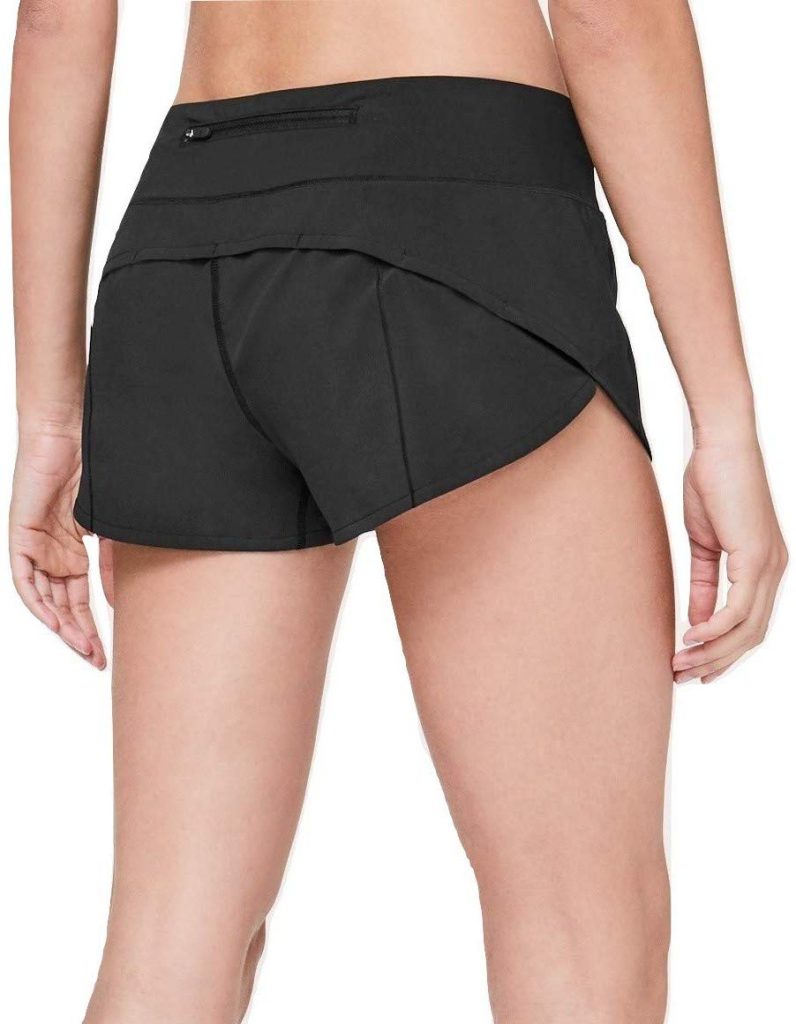 The Speed Up short is an updated version of Lululemon's previous Speed shorts. Compared to the its older counterpart, these shorts are bigger and roomier. They fit comfortably and perfectly at the sides of the thighs and are tapered at the rear.
The Speed Up's new lightweight waistband makes it suitable for running, sprinting, or training. You can move well because the liner stays in place throughout any activity. These running shorts also have an added Lycra fiber for shape retention.
Two connected gel pockets found in the front give easy access to your running stash, while a zippered pocket found at the back of the waistband keeps them secure.
Check the latest price and Read more reviews here.
4. Run Times Shorts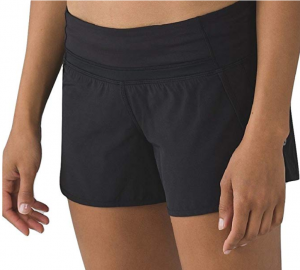 Run Times shorts are designed by Lululemon to offer comfort, longer length, and better coverage for long-legged athletes.
These breathable shorts have a lightweight liner that helps the shorts stay in place while you do running, speed trials or boot camp sessions.
The smooth waistband gives you enough storage for your stuff. There are two waistband pouches and a back zipper pocket. The Run Times also has a Swift Ultra fabric that is a four-way stretch and sweat-wicking. The added Lycra fiber helps you retain a great shape.
Check the latest price and Read more reviews here.
5. Lululemon Men's Commission Short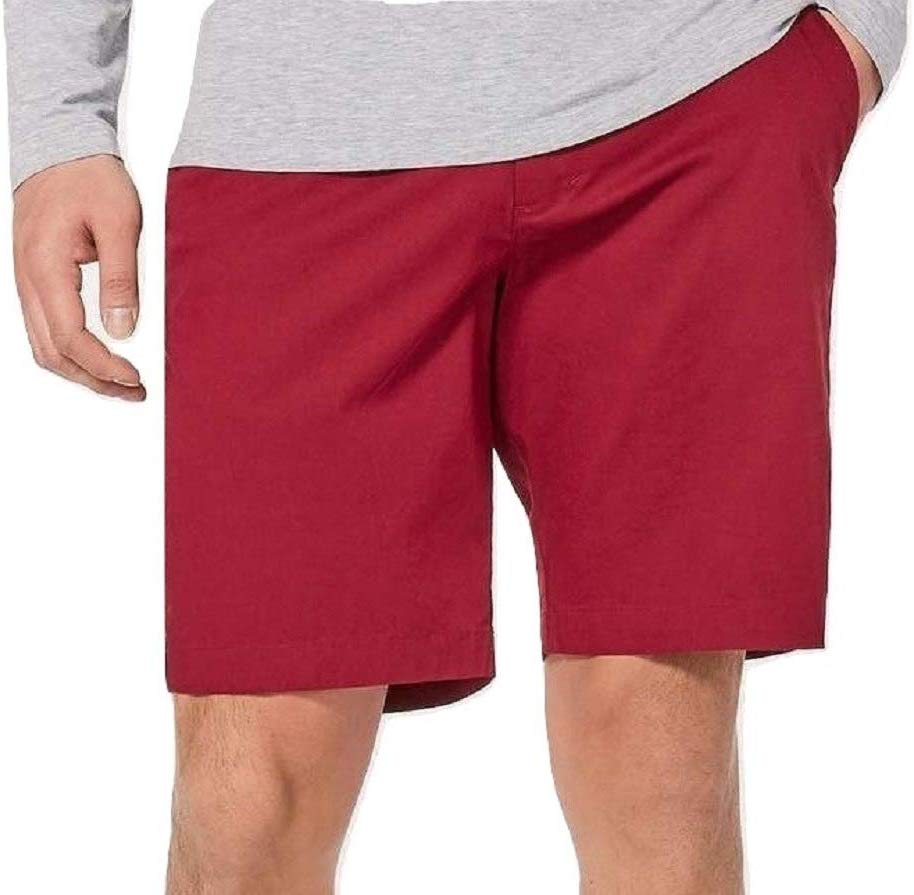 The Lululemon Men's Commission shorts is a pair of lightweight, buttery soft shorts that give you more coverage and a barely-there-feeling.
Its ABC construction (anti-ball crushing construction) helps support a wide range of movement, while hidden back zippered pockets ensure that your valuables stay safe throughout your runs. What's more, a separate compartment (device sleeve) keeps your phone from bouncing around, allowing you to focus on your performance.
Check the latest price and Read more reviews here.
6. T.H.E. Short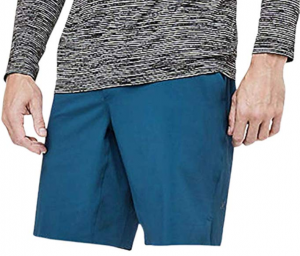 Aside from making yoga pants and running shorts for women, Lululemon also has a  line of running shorts for men that are worth mentioning.
The T.H.E. shorts are lightweight and good for training. They are made with a four-way stretch, sweat-wicking Swift fabric that is designed to sit at the waist. This pair is lined with Lululemon's OOM (Out of Mind) liner construction that comfortably fits the skin.
Made from a quick-drying Mesh fabric, the OOM liner provides a built-in pouch for ventilation and a no-bounce phone pocket with cord exit. An interior media pocket helps to secure your essentials. T.H.E. shorts also feature side slits for greater mobility.
Check the latest price and Read more reviews here.
7. Lululemon On Pace Short HR 10″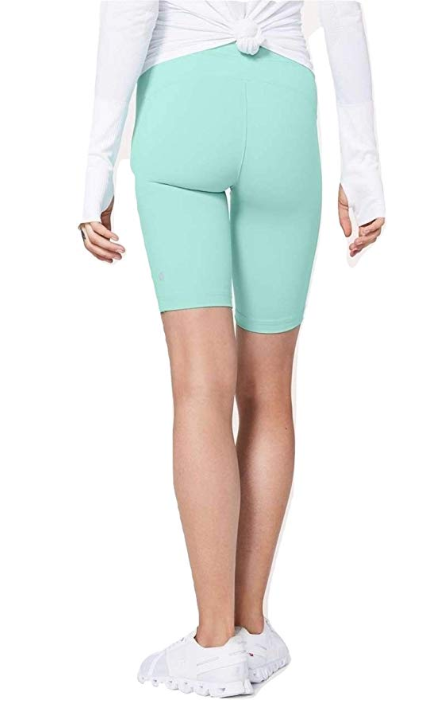 Lululemon On Pace Short HR 10″ is super lightweight option that feels both silky and sturdy to the touch. These shorts give you a comfortable and airy quality which is great for the gym or long runs.
Added lycra fibre helps keep the shorts in shape even after several washes, while a snug drop-in pocket ensures your phone stays in place even with extensive movement.
Check the latest price and Read more reviews here.
8. Pace Breaker Short Liner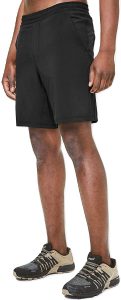 The Pace Breaker is a versatile choice: it can be worn for training at the gym or doing outdoor activities like running, hiking, climbing or cycling. These lined shorts are designed with a classic fit and possess a lightweight feel.
Pace Breaker also features a perforated mesh fabric vent on the back to make sweat evaporate quickly and promote better circulation. The elastic waistband has a comfortable and secure fit that keeps these shorts in place at all times.
These shorts are also lined with an OOM (Out of Mind) liner. The Pace Breaker shorts also feature a durable Lycra material and lots of storage space with its deep pockets.
Check the latest price and Read more reviews here.
9.

LULULEMON Move Light Short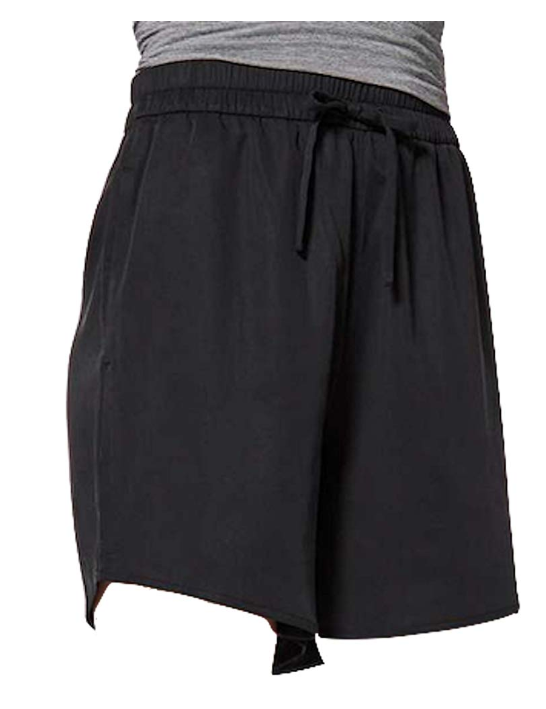 Naturally breathable and lightweight, these Lululemon shorts make a perfect companion for your runs. It's worth noting that they're made from 100% Tencel (a cellulosic fibre obtained from wood pulp. Talk about environmentally-friendly!
Check the latest price and Read more reviews here.
10.

Lululemon Mountain Side Short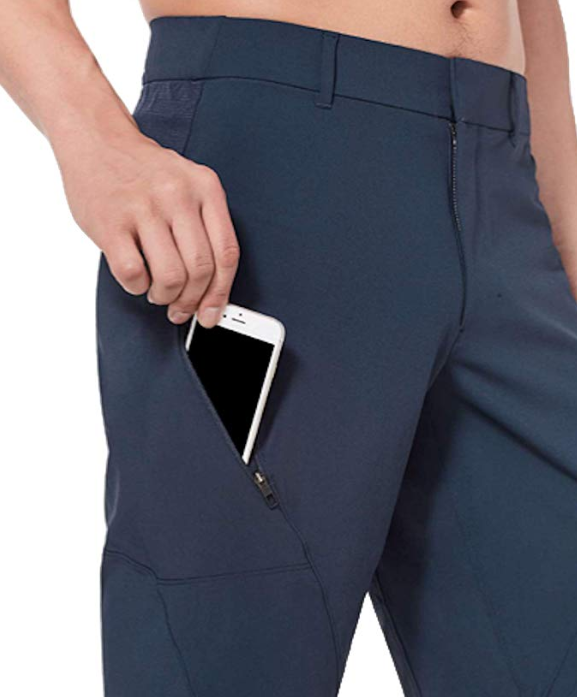 The Lululemon Mountain Side Shorts provide a great and comfortable fit designed for runs. Apart from running, it's perfect for other outdoor activities such as hiking and biking.
The Switch Up has a Shine-Bright reflective detail that helps keep you on the radar in low-light conditions. It also features plenty of secure pockets to store your essentials.
Check the latest price and Read more reviews here.
---
So what are you waiting for? Get running with a pair of Lululemon running shorts right now!