Brooks Running is an American company that creates and markets functional and high-performing running shoes, apparel, and accessories for men and women. They design lightweight and comfortable activewear that are equipped with run-ready features. 
Here are ten of the best lightweight running shorts available at any Brooks store.
1. Nightlife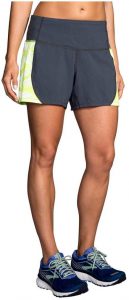 These women's running shorts are perfect for early-morning or late-night runs. Nightlife comes in a fluorescent shade and features 360 ̊ retroreflectivity that aids visibility and brightness in low or no-light conditions.This  function is activated in critical motion zones to keep you visible to cars, cyclists and other runners.
Its lightweight, durable DriLayer ripstop fabric offers strong yet soft coverage. This pair of running shorts provides convenient storage while running. There are two drop-in hip pockets, an internal brief key pocket, and a center back zip pocket to secure your essentials.
Check the latest price and Read more reviews here.
2. Sherpa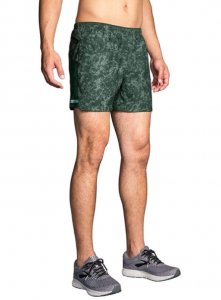 These running shorts are made from DriLayer fabric that is sweat-wicking and dries quickly. It ensures comfort against chafing.
Sherpa boasts plenty of features that will keep you comfortable, dry, and light while doing your runs or workouts. There is an internal mesh boxer brief with security pocket and inseam options to match your coverage preferences. It also has an elastic waistband with a stretch drawcord that will not become loose even with time.
This pair also has an abundance of storage that carries more than just your essentials. Sherpa shorts have a sweat-resistant, angled envelope pocket on either side. 
Check the latest price and Read more reviews here.
3. Cascadia
Cascadia shorts are composed of snag-resistant DriLayer fabric that makes long trails or running more enjoyable and comfortable.
These lightweight men's running shorts are travel-friendly because of its smooth, wide, chafe-resistant waistband that lays flat. There is an internal mesh boxer brief with a security pocket that effectively wicks sweat.
With these, you'll never need to worry your shorts being immersed in water during water activities. Cascadia features a secure zipper pocket with a drainage port, making it the perfect choice for off-road adventures. 
Check the latest price and Read more reviews here.
4. Rep For Men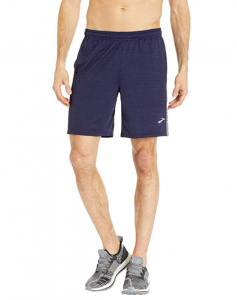 Rep shorts use a durable DriLayer fabric that wicks sweat away. Its breathable knit fabric is fast drying to keep you comfortable and dry. The elastic waistband with interior drawstring stretches for more movement while running or at the gym.
These linerless shorts are also made for layering. It gives you the freedom to choose what you want to wear with it. You can pair these shorts with a running tight or a boxer brief underneath. 
Check the latest price and Read more reviews here.
5.Go-To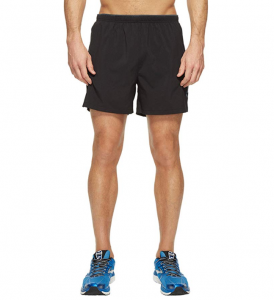 Go-To is a lightweight short that uses quick-drying DriLayer fabric. It features a relaxed fit and a flattering streamlined design for comprehensive coverage and support.
The go-to is essential for athletic activities and gives you everything you need in a men's running short. It wicks away sweat to make you feel dry, comfortable, and light on your feet. This pair also has a convenient single zip pocket to secure your essentials without sacrificing aesthetics in any sense.
Check the latest price and Read more reviews here.
6. Greenlight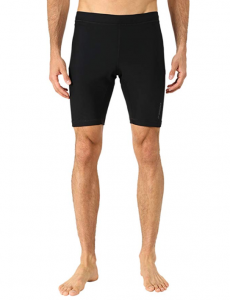 This sleek, short running tight offers a light and supportive fit that stays put. Greenlight shorts are constructed with flatlock seams and designed for a comfortable chafe-free run. They are sustainably made with blue sign-certified materials, which conserve resources and minimizes the impact on people and the environment.
Its flat waistband with stretch drawcord ensures no distractions arise while running. You can also easily access your valuables with its no-bounce zip pocket. 
Check the latest price and Read more reviews here.
7. Rep For Women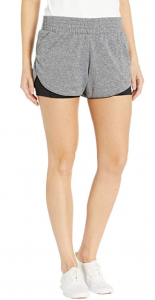 Apart from producing men's running shorts, Rep also has options available for women. This 2-in-1 women's running short balances comfort and coverage. It has a soft outer layer and inner liner with a hidden phone pocket. The fitted fabric lays softly against your skin to avoid irritation, clinging, and chafing.
The DriLayer fabric is sweat-wicking and quick-drying, which is great for hot and humid summer runs. The Rep is also designed with a Brooks' reflective logo. 
Check the latest price and Read more reviews here.
8. Avenue Bermuda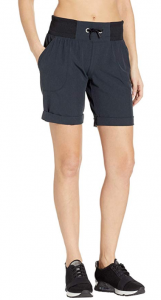 Avenue Bermuda short boasts all-day versatility with its casual style and functionality. It has two-way styling with a snap detail at the hem that lets you customize your look and inseam length.
The soft fabric minimizes chafing or thigh rubbing against your skin. It fits just right without being clingy, providing you supreme comfort for your runs.
Check the latest price and Read more reviews here.
9. Ghost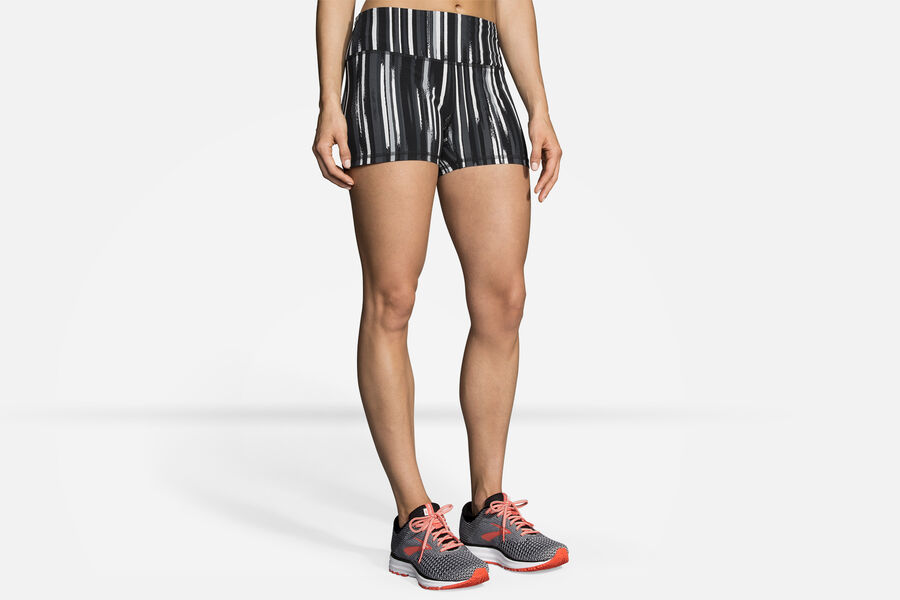 Staying true to its name, these women's running shorts will make you feel like you are wearing nothing. Ghost shorts have a unique, breathable woven fabric that keeps air flowing during your sweatiest and hottest workouts.
It feels ultralight, comfortable and keeps sweat away from your body. Thanks to its flatlock seams, you'll be glad to know that there will be no chafing with this pair of shorts. No-bounce, sweat-resistant pockets in the slimming waistband help to keep your essentials close to you.
10.Chaser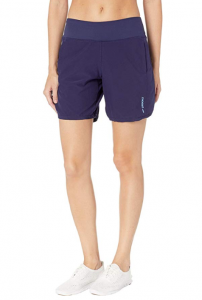 Chaser shorts are lightweight yet tough. These running shorts provide comfortable coverage while allowing you to enjoy a full range of motion.
Its soft fabric is designed to lie gently against the skin and minimize irritation. There is also a mesh brief liner which effectively wicks sweat from the body. To complete the package, two pockets found in the flat waistband help to keep your essentials close.
Chaser shorts are ideal for streamlined, unrestricted, run-ready performances. 
Check the latest price and Read more reviews here.
———-
So there you have it – the 10 best lightweight Brook shorts you can buy right now. Challenge yourself to a solo run, or grab a friend or your SO for a race!
With Brooks, your running journeys just got simpler.