For people who are often busy during the day, finding time for exercise can be difficult. However, many individuals, as well as research, finds that night running is more rewarding compared to running in the day.
Running at night has also proven to have more health benefits as it keeps you more focused and in tune with your body's rhythm.
But before you begin your nightly runs, it is a good idea to invest in a few quality night running gear to keep you safe from anything that could harm you in the dark.
Listed below are 10 of our most favorite reflective running shorts for night running.
1. Lululemon Hotty Hot Short II Long 4"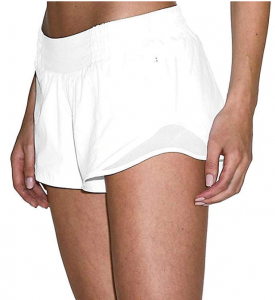 Lululemon is known for its line of colorful and stylish designs that greatly appeal to its female consumers.
These lightweight swift fabric four-way stretch running shorts are built to support maximum mobility, while the reflective details make it great for nightly runs.
The four-inch Horry Hot Short also features a hidden zipper for discreet storage as well as an inner drawcord to adjust the fit to your liking.
Check the latest price and Read more reviews here.
2. The North Face Women's Better Than Naked Split Shorts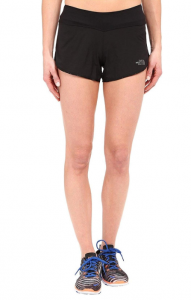 The North Face Better Than Naked Split Shorts feature an ultraviolet protection factor of 50 and have a super light durable water repellent finish.
These running shorts are equipped with the North Face's trademark FlashDry fabrics which are designed to speed up the removal of moisture from the skin by accelerated evaporative drying, thus enabling you to stay more comfortable and dry, and able to perform longer runs in a wide range of environments.
The logo on the shorts are also reflective which allows for passing vehicles and people to notice your distance during your run.
Check the latest price and Read more reviews here.
3. Under Armour Unisex Launch SW 3″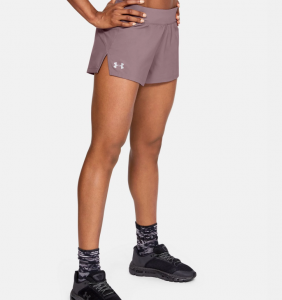 This ultralight, stretch woven fabric gives you full freedom of mobility, while the built-in brief gives enhanced coverage.
These running shorts come with a wide knit waistband with an internal drawcord and a built-in back pocket. The reflective details on the front and back are also ideal for low light runs.
The Under Armour three-inch Launch SW are perfect for CrossFit running and small jogs.
4. IllumiNITE Men's Jammer Reflective Running Shorts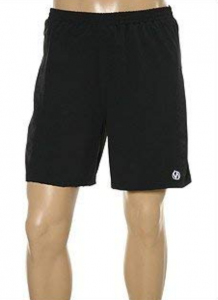 IllumiNITE is known for its reflective clothing line that's perfect for night use.
These Jammer reflective running shorts are made from a super lightweight stretch woven fabric that has Ultrawick coolU crepe lining, perfect for keeping you dry during your long runs.
Check the latest price and Read more reviews here.
5. IllumaNITE Women's Reflective Shortie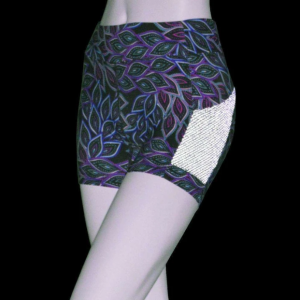 IllumiNITE went the extra mile to provide a product that gave a perfect fit for its consumers, and they delivered.
These stylish running shorts keep you safe during your night runs thanks to the reflective materials embedded onto the fabric.
The Reflective Shortie is designed to fit the needs of the modern athlete and aims to please the most serious of runners.
Its super sweat-wicking performance spandex guarantees to provide comfortability throughout your run or jog. The silicone gripper elastic waistband also hugs your waistline in place.
6. NIKE Women's Dry Tempo 3.5" Reflective Running Shorts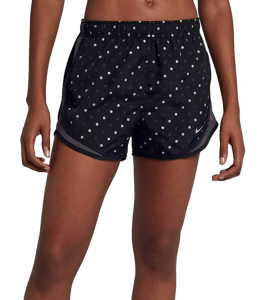 Nike's dry fabric is famous for how functional it is. Its DriFIT technology is top-notch in the world of sportswear.
These reflective running shorts sport the classic fit running shorts style and the stylish polka dot design is also a nice touch on the use for the reflective layering on the fabric.
Check the latest price and Read more reviews here.
7. New Balance Impact Short 7 Inch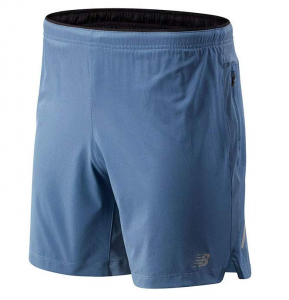 Made from 86% polyester and 14% spandex, this pair of New Balance shorts makes the perfect night running companion.
It comes with a sidemesh panel and a zip and drop in pocket.
These New Balance shorts are breathable and sturdy, which makes it perfect for long night runs.
Check the latest price and Read more reviews here.
8. Macron Women's Running Micro Shorts Taylor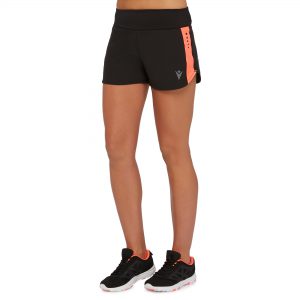 The Macron women's Running Micro Shorts are the ideal pair of running shorts.
Stretchable microfibers, soft movement facilitating fabrics, and mesh insert blends for breathability. What more could you need?
These side slits on these running shorts are also decorated with an anthracite grey reflective tape, as well as the Macron logo on the front.
It also comes with a zippered back pocket and lining that's paired with a waterproof inner membrane.
9. Puma Men's Ignite Split Shorts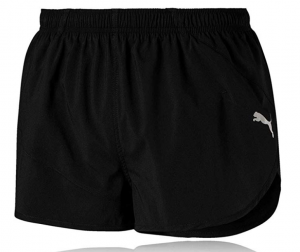 Break new limits with the Puma Men's Ignite Split shorts.
These running shorts feature Puma's dryCELL moisture-wicking technology that helps runners keep cool and dry throughout their most intense marathons.
Puma's reflective engineered elements also provide high visibility in low light situations, making night running safer.
These 100% polyester short length running shorts are equipped with built-in briefs to provide more comfortability, as well as an inner drawcord to enable size adjustments easily.
Check the latest price and Read more reviews here.
10. 2XU Men's MCS RUN COMPRESSION SHORTS
2XU's line of sports apparel is centered around the idea of providing the best support for athletes who go above and beyond the normal training intensity.
The Men's Muscle Containment Stamping (MCS) Run Compression Shorts are developed with a detailed understanding of the impact that running has on an athlete's legs. These running shorts are super lightweight and provide an anatomically correct mapped muscle support that enhances both performance and recovery.
It's powerful compression and flexibility allows for a wide range of movement while being able to attain maximum comfortability.
The logo on the running shorts is also equipped with a reflective material that offers great visibility in low light situations such as safer running sessions during night time.
———-
The benefits of night running are endless.
Not only does it have an extensive list of health benefits, but it also helps you break bad nightly habits such as late-night snacking.
Night running also helps refresh our minds and bodies from a long tiring day because it uses up the cortisol boost that our bodies regularly produce.
Night running is a great exercise to help us alleviate all the extra stress from our bodies and minds for a refreshing new day in the morning.