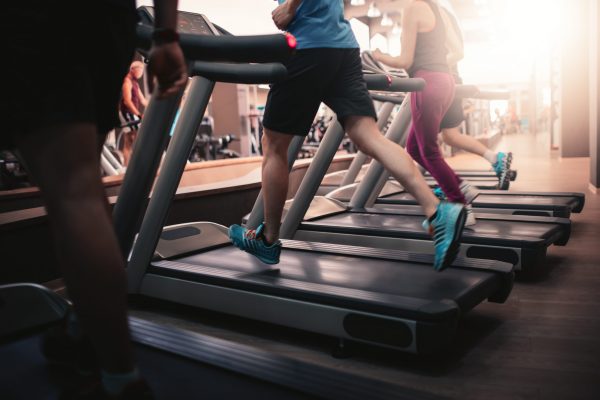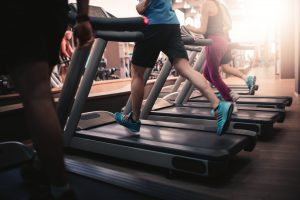 Design: Best Running Shorts
Do You Need Different Running Shorts for Treadmill vs Outdoor Runs? A Comprehensive Guide for Runners
Modified: August 19, 2023
Discover whether you need different running shorts for treadmill and outdoor runs with this comprehensive guide. Explore the factors to consider when choosing running shorts, such as weather conditions, moisture-wicking properties, and comfort.
(Many of the links in this article redirect to a specific reviewed product. Your purchase of these products through affiliate links helps to generate commission for Runningshorts.com, at no extra cost.)
As a runner, you're well aware that the right gear is essential to your comfort and performance. A common question many runners have is: Do you need different running shorts for treadmill vs outdoor runs? The answer isn't straightforward and depends on various factors. This comprehensive guide will delve into the specifics of choosing the right running shorts for your environment, be it the controlled indoor setting of a treadmill or the varied conditions of outdoor runs.
Understanding the Dynamics of Running Shorts
Running shorts come in a plethora of styles, materials, and features, designed to cater to different running conditions and personal preferences. Here are some key factors to consider when choosing your running shorts:
Material: Look for lightweight, breathable materials that offer excellent moisture management, like nylon or polyester.
Fit: From tight compression shorts to loose running shorts and 2-in-1 shorts, choose a fit that ensures comfort, prevents chafing, and supports your running style.
Features: Consider shorts with additional features like built-in liners for extra support, pockets for storing essentials, or reflective details for visibility.
Treadmill Running Shorts: What's Ideal?
Treadmill running offers a controlled environment, often at a consistent temperature, with no external elements like wind or rain to consider. This means that your choice of shorts can be flexible, focusing mainly on personal comfort and sweat management:
Focus on Comfort
Choose shorts that are comfortable for you. Whether you prefer the compression of tight shorts, the freedom of loose shorts, or the balance of 2-in-1 shorts, ensure they offer you maximum comfort for prolonged running.
Moisture Management is Key
Indoor environments can often get warm, causing increased sweating. Thus, opt for shorts made from moisture-wicking fabric to keep you dry and chafe-free.
Outdoor Running Shorts: Factors to Consider
Outdoor running presents a range of environmental conditions and challenges, and your shorts should be capable of addressing these. Here's what to consider:
Weather Adaptability
If you run in varied weather, you might want different shorts for different conditions. Light, breathable shorts for hot weather; longer, perhaps tighter shorts for cooler conditions.
Protection
If you're trail running, consider longer shorts for protection against vegetation and sun exposure.
Visibility
If you often run in low-light conditions, shorts with reflective details can enhance your safety.
Do You Really Need Different Shorts?
Now, to the central question: Do you need different running shorts for treadmill vs outdoor runs? The answer largely depends on your personal comfort, running style, and the specific outdoor conditions you run in.
If you're comfortable in a certain style of shorts, and they work well for you in both environments, there's no hard-and-fast rule saying you need separate shorts for the treadmill and outdoors. However, runners who often switch between these environments may find having a variety of shorts advantageous for dealing with different weather conditions and maintaining comfort levels.
Final Word
In conclusion, choosing the right running shorts is a personal decision influenced by many factors, including your running environment. Whether you choose to have different shorts for treadmill and outdoor runs or not, the key is to ensure comfort, functionality, and suitability for your specific running needs.
Frequently Asked Questions
Can I use my outdoor running shorts for treadmill running?
Absolutely! After all, if your outdoor running shorts provide comfort and adequate sweat management, they can work perfectly well for treadmill running.
Are there specific shorts designed for treadmill running?
Although there aren't shorts specifically designed for treadmill running, any comfortable running shorts made from breathable, sweat-wicking fabric should serve the purpose.
Is it okay to wear longer, compression-style shorts for treadmill running?
Yes, it's perfectly okay. In fact, some runners prefer longer, tighter shorts as they offer support and may help with muscle recovery.
Can I use my treadmill running shorts for outdoor runs?
Yes, provided they offer the comfort and protection you need for the specific outdoor conditions you'll be running in.
Do I need to invest in multiple pairs of running shorts?
It depends on your running habits. For instance, if you frequently switch between indoor and outdoor running, or if you run in varied outdoor weather conditions, having multiple pairs may be beneficial.