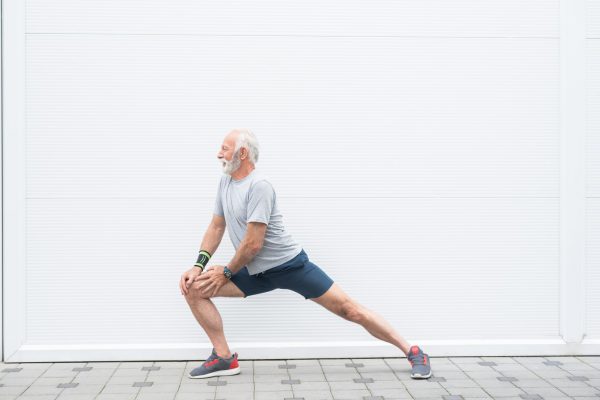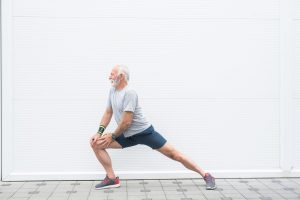 Design: Best Running Shorts
Shorts at 60: Your Style, Your Confidence, Your Choice
Modified: August 21, 2023
Embrace style and confidence in shorts at 60 with this empowering guide. Discover tips and tricks for styling shorts at 60, including pairing them with appropriate tops and accessories for different occasions.
(Many of the links in this article redirect to a specific reviewed product. Your purchase of these products through affiliate links helps to generate commission for Runningshorts.com, at no extra cost.)
Who says turning 60 puts a limit on what you can wear? Especially when it comes to wearing shorts, a universal symbol of comfort and ease. The question is not "Should a 60-year-old wear shorts?" but "Why should age limit your style choices?". This article empowers you to say 'Yes' to shorts, no matter your age.
Debunking Age Myths
In a world that is challenging stereotypes daily, we are encouraged to address ageist cliches in fashion. The idea that wearing shorts becomes less 'appropriate' as you age is an outdated concept that needs re-evaluation.
Remember, age is just a number, and it should not limit your style choices. Being 60 or more should be a celebration of your experience and wisdom, not a restriction on your wardrobe.
Advantages of Wearing Shorts
Whether you're enjoying a walk in the park or running a marathon, shorts come with numerous benefits, especially in your active 60s.
Comfort: Shorts provide unrestricted movement, which is critical during physical activities like running or jogging.
Cooling Effect: Shorts allow better airflow, preventing overheating during workouts or outdoor activities.
Versatility: Shorts are versatile and can be paired with various tops and footwear for different looks.
Selecting Shorts for Your Body Type
Picking the right pair of shorts can flatter your figure and boost your confidence. Here are some tips:
Athletic Build: If you have an athletic build, shorts with pockets or embellishments can add some dimension.
Curvy Figure: For curvier figures, high-waisted shorts can enhance your waist and make your legs appear longer.
Petite: For petite women, shorts with a higher hemline can create an illusion of height.
Tall and Lean: If you're tall and lean, go for mid-rise shorts that aren't too tight to balance your proportions.
Styling Shorts in Your 60s
Looking to sport shorts stylishly in your 60s? Here are some tips:
Balancing the Look: Balance your shorts with a long-sleeved blouse or a flowy top for a harmonious look.
The Right Footwear: Pair your shorts with comfortable footwear like sandals, loafers, or sneakers. Avoid high heels as they may look over-the-top.
Layer Up: Layering with a light cardigan or a chic blazer can add a touch of sophistication to your look.
Choosing Colors: Opt for neutral or earth-tone colors for an elegant and classy look.
Building Your Confidence
Confidence is key to pulling off any outfit, including shorts. Here's how you can enhance your confidence:
Highlight Your Strengths: Choose shorts that highlight your best features. When you look good, you feel good.
Take It Slow: If you're not used to wearing shorts, start by wearing them at home, then gradually incorporate them into your outdoor wardrobe.
Ignore the Critics: Remember, your fashion choices are about you and your comfort. Don't let negative opinions affect your confidence.
Conclusion
So, should a 60-year-old wear shorts? Without a doubt, yes. Embrace your style, make choices that make you feel comfortable, and remember: you're as young as you feel.
FAQs
Should a 60-year-old wear shorts?
Absolutely! Age shouldn't limit your fashion choices. If you're comfortable and confident in shorts, wear them!
What should I consider when buying running shorts?
Consider the material, fit, length, and the presence of pockets. Look for shorts that are breathable, easy to move in, and quick-drying.
What style of shorts is best for a curvy figure?
High-waisted shorts are a good option for curvier figures as they emphasize the waist and make your legs look longer.
How can I style shorts for a casual look?
For a casual look, pair your shorts with a comfortable tee and sneakers. Add a light jacket for a layered look.