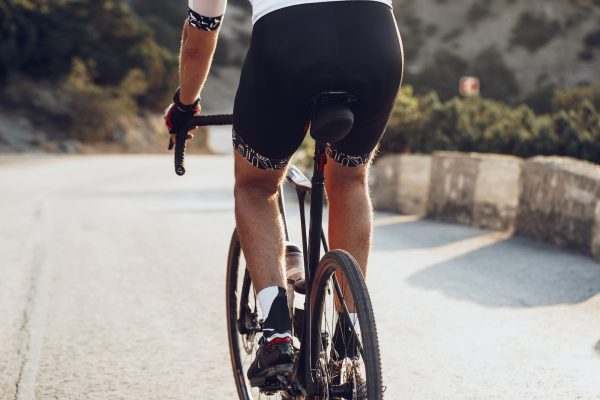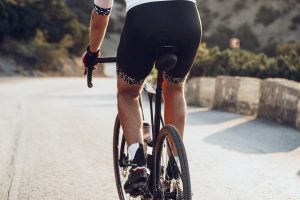 How Do You Look Good in Biker Shorts?
Learn the secrets of rockin' those biker shorts like a pro. We've got all you need to know, from styling tips to outfit ideas so that you can kick start your summer wardrobe and look good on any occasion!
(Many of the links in this article redirect to a specific reviewed product. Your purchase of these products through affiliate links helps to generate commission for Runningshorts.com, at no extra cost.)
Biker shorts, once a practical wardrobe staple for cyclists, have transcended their athletic roots to become a high-fashion essential. Their versatility and comfort have made them a go-to choice for everyone from fitness enthusiasts to fashion-forward individuals. In this article, we explore how you can style biker shorts to look your best.
Understanding the Appeal of Biker Shorts
Before we delve into how to look good in biker shorts, let's first understand why they have become a fashion trend.
1. Versatility
Biker shorts are highly versatile. They can be dressed up or down, making them a perfect fit for a range of occasions, from gym workouts to brunch dates.
2. Comfort
Made primarily from stretchy, breathable materials like Lycra and Spandex, biker shorts offer exceptional comfort. Their snug fit and stretchability allow for unrestricted movement, making them a great choice for active wear.
3. Flattering Fit
With their high-waist fit and body-hugging silhouette, biker shorts can be quite flattering. They accentuate the waistline and can help to create a sleek, streamlined look.
Tips for Looking Good in Biker Shorts
Now that we know why biker shorts have become a wardrobe staple, here are some tips on how you can style them to enhance your look:
1. Pair with an Oversized Top
One of the easiest ways to style biker shorts is by pairing them with an oversized top. This could be a baggy t-shirt, an oversized sweater, or even a loose-fitting denim jacket. The contrast between the fitted shorts and the loose top creates a balanced, chic look.
2. Play with Proportions
Biker shorts offer a great opportunity to play with proportions. For instance, you can pair your shorts with a longline blazer or an extended shirt. This juxtaposition of long and short, fitted and loose, can create an intriguing and stylish outfit.
3. Experiment with Colors and Patterns
Don't be afraid to experiment with different colors and patterns. While black biker shorts are a classic choice, you can opt for shorts in bold colors or exciting prints to make a fashion statement.
4. Opt for High-Quality Fabric
To look your best in biker shorts, choose shorts made from high-quality fabric. Good quality fabric not only feels comfortable against the skin but also offers a better fit and look.
5. Accessorize Wisely
Accessories can make or break your biker shorts look. Pair your shorts with trendy sneakers for a casual look, or dress them up with strappy sandals for a more polished outfit.
Looking Good in Biker Shorts: Occasion-Specific Styling
Let's dive into some specific styling ideas for different occasions:
1. For Casual Outings
For a casual day out, pair your biker shorts with an oversized t-shirt and a pair of sneakers. Finish off the look with a trendy backpack and sunglasses.
2. For Workouts
For your workout sessions, pair your biker shorts with a supportive sports bra or a fitted workout top. Opt for shorts with moisture-wicking properties for added comfort.
3. For a Dressy Look
To elevate your biker shorts for a more formal occasion, pair them with a structured blazer and a chic top. Add high-heeled sandals and a clutch bag to complete the look.
Conclusion
Biker shorts, with their comfort and versatility, are undoubtedly a wardrobe essential. With the right styling and accessorizing, they can be worn for a wide array of occasions. So don't shy away from this trend—embrace it and make it your own!
FAQs
Can I wear biker shorts if I'm not a cyclist?
Absolutely. While biker shorts were initially designed for cyclists, they have now become a fashion staple that can be worn by anyone.
Can I wear biker shorts for a formal event?
While traditionally seen as casual wear, biker shorts can be dressed up for more formal occasions. Pair them with a sleek blazer, a sophisticated top, and some high-heeled sandals for an elevated look.
What shoes should I wear with biker shorts?
The shoes you choose to wear with biker shorts will depend on the occasion. Sneakers are a great choice for a casual look, while strappy sandals or heels can be used to dress up the shorts.
How should I wash my biker shorts?
Always follow the washing instructions provided by the manufacturer. In general, most biker shorts can be machine washed on a gentle cycle with like colors.
Are biker shorts flattering for all body types?
Yes, biker shorts are quite versatile and can be flattering on many body types. The key is to find a pair that fits well and makes you feel comfortable and confident.