Typically, there is a definite line that separates men's and women's wear. However, in recent years, people in fashion have been making it a point to blur that line, preferring to settle in the sweet gray spot that is androgyny. 
Gone are the days where unisex clothes are seen as plain and boring. There's now more to that category than baggy shirts and hoodies that both men and women can wear. Fashion no longer needs to be compromised for the sake of convenience.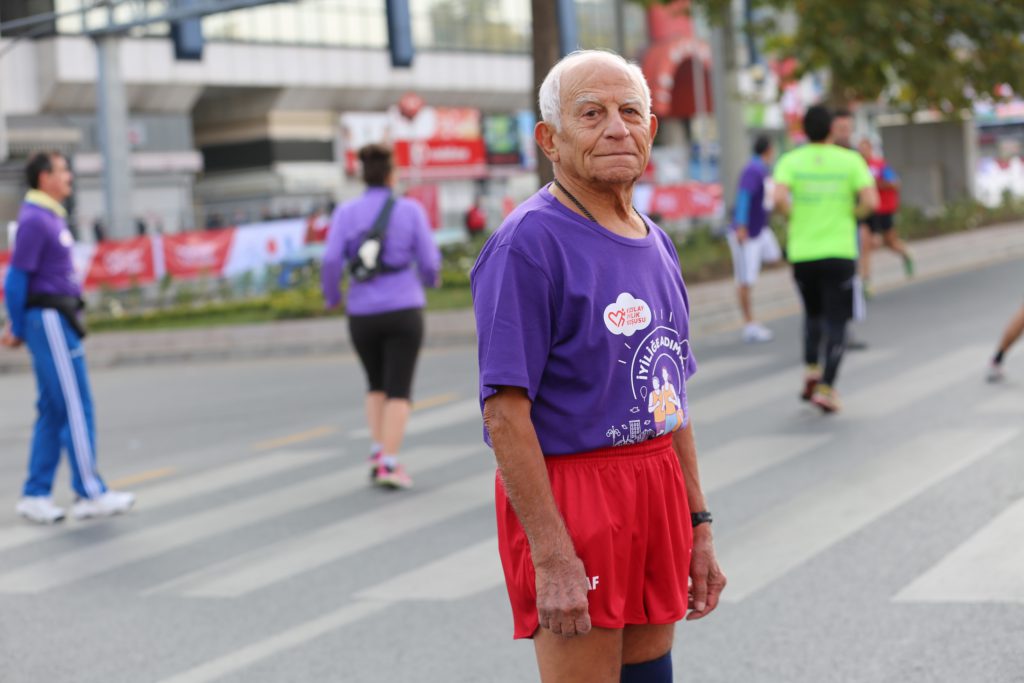 When it comes to activewear, unisex clothes aren't just items of men's clothing that women decide to wear. Let's take running shorts for example. Men's running shorts are designed to give the appropriate support needed when running to minimize discomfort and chafing. Usually, this means a longer inseam compared to women's running shorts which are designed to provide a better fit for the waist, hips, and thighs. Unisex running shorts are cut in a way that considers both men's and women's physique, minus the gender-specific attributes.
Here's a list of a few fashionable unisex running shorts.
1. Spiro Unisex Micro-Lite Running Shorts
This pair of shorts is made up of 100% polyester 50D microfibre. It's lightweight, breathable, and is quick to dry. It has a drawcord waist with an elastic waistband and even has a concealed pocket to store keys in. The pattern is a simple yet neat design consisting of one main color and an accent color that goes from the middle of the hem going up to the hips on each side. It comes in six color combinations: black/gray, black/red, gray/aqua, gray/lime, navy/white, and white/red. The sizes range from XXS to 2XL.
2. Grimey Counterblow Unisex Running Shorts SS18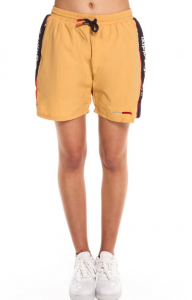 The Grimey Counterblow is made of 100% nylon and is machine washable. It comes in two colors: navy and brown. It has an elastic waistband with a drawstring that has red-accent aglets at the ends. The look of the navy shorts consists of a block of color with a strip of golden brown at the sides surrounded by a thin red outline and text of the brand name right in the middle of the strip. The brown version of the shorts has a similar look, but with the colors inverted. Both variants have a thin white/red block accent near the hem of the left leg. The shorts also feature a zipper back pocket.
3. Grimey Rock Creek Park Unisex Running Shorts SS17 (Blue Ceramic)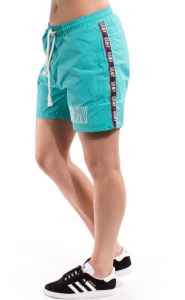 Another pair of shorts from Grimey also made it to the list. The Rock Creek Park Shorts are made of 100% polyester and are machine washable. The shorts come in a vibrant bluish-green color with a small strip of dark blue on the sides. It has an elastic waistband with a thick, white drawcord with frayed ends. The shorts are adorned with large letters (GRMY) on one of its legs, and the same letters, albeit much smaller, shown repeatedly on the side strips. Similar to the other pair of running shorts from the same brand, this pair also features a back pocket for convenience.
4. Norr Mälarstrand Shorts (Green)
These stylish running shorts are made from knitted fabric consisting of 95% polyester (from recycled PET bottles) and 5% elastane. The shorts have an elastic waistband with white drawstrings. They come in dark green with white accents, and the brand logo decorated on the side of one of its legs. A pocket big enough to store one's smartphone can be found on the inside of the shorts.
5. Puma 5-inch Woven Unisex Running Shorts
These Puma unisex shorts are made of 86% polyester and 14% elastane. Its design allows for breathability with its mesh inserts which improve air circulation.  Its flatlock stitching reduces friction and ensures comfortability for the user. It has a very simple design that includes reflective items that enhance night visibility, and it comes in the colors black and Poseidon.
6. Nike Unisex Kinder Venom Woven Shorts
This pair of Nike shorts are made of 100% polyester and allows for moisture to easily dissipate from the body. It has adjustable drawcords on its elastic waistband and has lace-up fastening. It has a classic look to it with just accent football stripes on the sides and the iconic Nike logo on its leg. The football stripes not only add to the look but also make the item breathable since the stripes are made out of mesh. The shorts come in the following color combinations: black/white, pine green/white, royal blue/white, white/black, university red/white/black, and court purple/white.
7. Punch Equipment Unisex Running Shorts
Coming from a brand that specializes in boxing equipment, this pair of shorts is not only perfect for running, but can also be used in Muay Thai, boxing, and fitness training. The fabric is lightweight and very breathable. It has a stretch elastic waist and adjustable drawstrings. The design is simple, going for the classic black with a small patch of the brand logo on its left leg. 
8. Uzzi Unisex Running Shorts #1830
These shorts are lightweight, fast-drying, and includes an inner lining. The design may be very simple, only featuring a small logo on the side, but it comes in many vibrant colors such as red, purple, golden yellow, lemon yellow, hot pink, blue, gray, the classic black, and it even comes in a camo design.
9. Champion Unisex Core Training Shorts
This pair of shorts is comprised of 100% polyester and is machine washable. With its moisture management technology (Champion Vapor technology), sweat is able to quickly evaporate and allow the material to dry fast. It has a ten-inch inseam, internal drawcord, side venting, and on-seam pockets. It follows a very minimalistic design with just the iconic Champion "C" adorning the shorts. Color options include the classic black, granite heather, navy, oxford gray, surf the web blue, team dark green, team maroon, team red scarlet, and dark green.
10. Puma 7-inch Essentials Running Shorts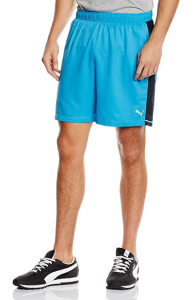 Last (but not least) on our list is this Puma 7-inch running shorts. It's made of 100% polyester, has improved air circulation due to its mesh inserts, and even draws sweat away from the skin. Just like the Puma 5-in unisex shorts, this pair also includes flatlock stitching. It comes in the colors Poseidon and Cloisonne. The design is simple, with just an added accent color on the side and a reflective logo which enhances visibility for night runs.